Date/Time
Date(s) - 06/11/17
9:00 am - 11:00 am
Pastor Robert Hagen will be a guest pastor for the 9:00 am service.  An Egg Bake brunch accompanied by fresh fruit, sweets and beverages will follow the service.  All are welcome.
Pastor Robert Hagen presently of Coal Valley, Illinois, graduated from Concordia Seminary Springfield, Illinois in 1976.  He was ordained into the Holy Ministry in July of that year.  He received the call to serve St. Peter Lutheran Church of Watertown and was installed there in August of that year.  He married Vicki Mueller of Delano, Minnesota in 1977.  During their service at St. Peter, the congregation built a new parsonage, remodeled the sanctuary, rebuilt and updated the pipe organ, remodeled the church basement and added a new educational wing.  He received a call to St. Paul's Lutheran Church of Manito, Illinois and served there until 1990.  He then received a call to serve St. Paul's Lutheran Church of Eden Valley, Minnesota where he served until 1994.  Trinity Lutheran Church of Coal Valley called him to serve in 1994 where he continues to serve to the present.
Pastor and Vicki are the parents of two daughters, Rachel of Coal Valley, Illinois and Joanna of Leesburg, Virginia.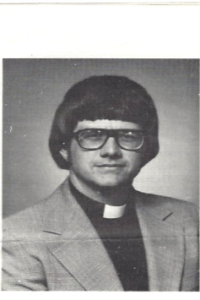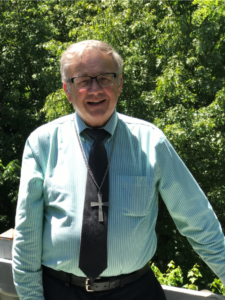 Location
St Peter Lutheran Church